Big Melons
As you can see Mayra loves taking walks outdoor and in this latest update from beshine.com, she's showing off her huge knockers again. She made this great habit of taking a walk every day, with one of her friends that lived in the same neighborhood. After a busy day, this was one of the best ways to unwind. Fresh air, no cars, no noise, just the two of them talking and taking pictures the entire time. Mayra wore today a white blouse and a pink skirt.
It was a beautiful day so they didn't hurry at all and took their time to inspect the area. But Beshine couldn't wait to take some pictures and her friend knew that. While her friend was reaching for the camera she pulled up her blouse and gave you a peek at her big tits. We just can't get enough of them and we are sure that you guys feel the same way about them. We could watch pictures of her tits all day long, so we are really pleased that she offers us so many pics and so often. See you guys next time with more!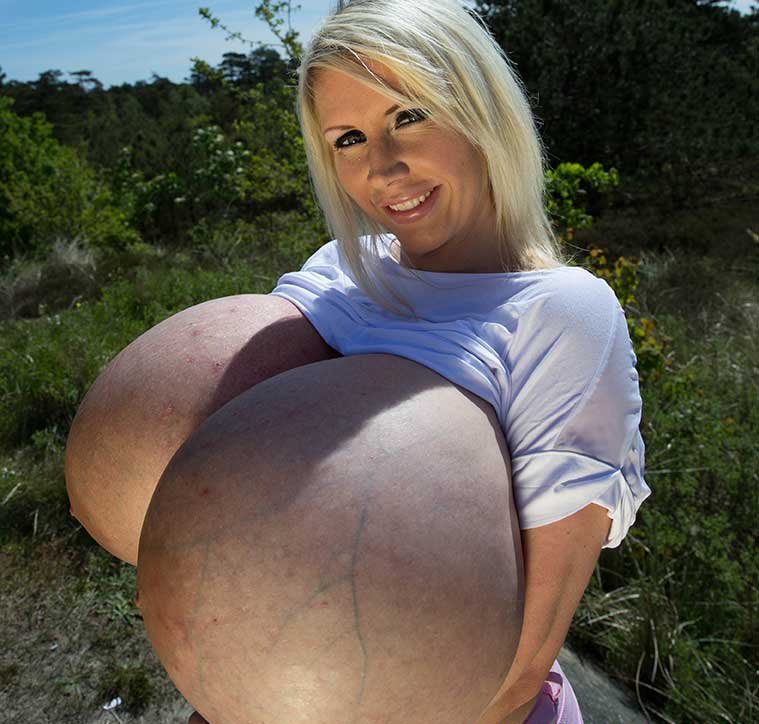 Enjoy watching sexy Mayra showing off her tits in public!