Busty Beshine Exposed
Our gorgeous blonde Beshine wanted to flash her huge juggs one more time in front of the camera. She was relaxing at the pool when she noticed her neighbor checking her out. He was kind of cute so why not, she started smiling at him and in no time things got a bit more interesting between them. She wanted him to get a good look at her assets so she took off her bra and showed off her huge knockers.
But when he was going to her gate his girlfriend called him and he had to go back and see what she wanted. Well that wasn't too ok her so she pulled away from it. But we still have these amazing pictures for you guys so we still have something good out of it. You better check them out because they are pretty hot and it would be such a waste to leave them unseen. If you want more you must take a look at these busty ladies in some nasty scenes sucking and getting fucked. Well this was all for today but stay tuned for more. Enjoy it!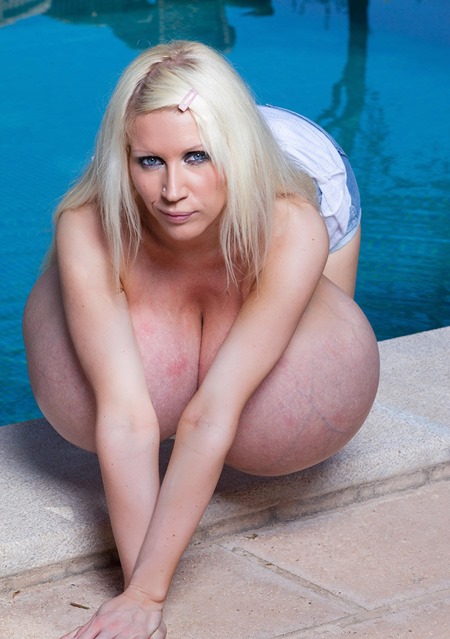 Check out busty Mayra showing off her knockers!