Mayra Naked
We got your favorite girl Beshine naked in this one. Well, she's not completely naked, at least not in this preview, but she offered us a great look at her huge knockers, one more time. One of her friends asked her to go shopping with her. Mayra loves shopping so she went with her friend and spend an entire day walking from shop to shop, having the best time. She didn't buy a lot of things but she had an amazing time trying them out.
No worries she didn't forget about you guys and took some pictures. While she was changing and had the stall all for herself she took some pictures of her huge knockers in the mirror. She wanted to buy some blouses but she just couldn't fit her tits in those tiny clothes. Walking around the mall she turned some heads but nothing more than that. The girls had an amazing time teasing all the guys they saw and below you can find a little preview from their scene just to give you an idea of what went down there. We just can't get enough of Mayra's boobs, but we aren't the only ones right?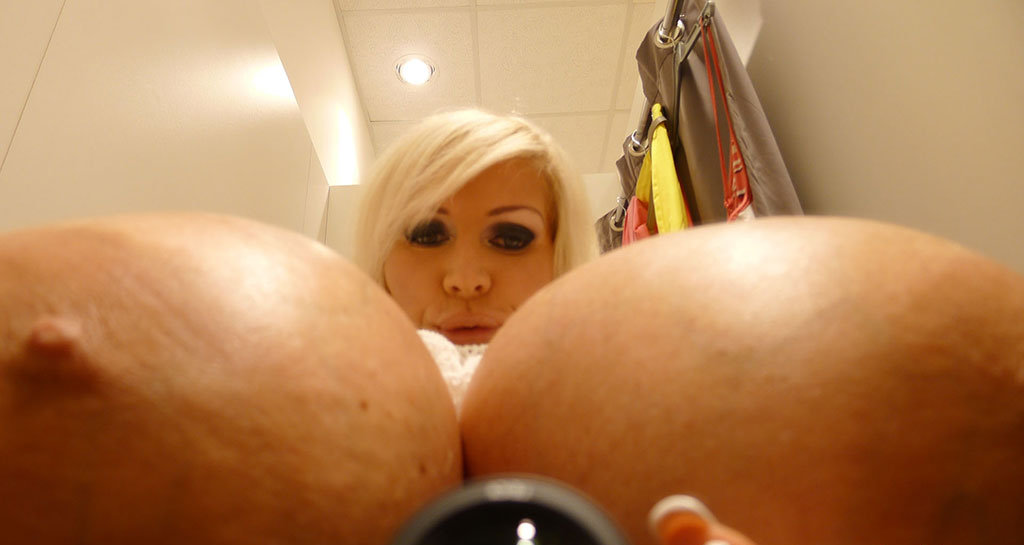 Check out Mayra bragging with her big tits!